About the MMERC
Background
The University of the West Indies has a pivotal role to play in the development of the Caribbean region as reflected in its Mission Statement. Currently the region is faced with many challenges, among these are energy, food security and the need for greater economic diversification. These challenges are not insurmountable, but require a coordinated, collaborative response that spans various sectors, societal structures and professional disciplines. Accordingly, the field of engineering has a critical role to play in this regard.
Track Record
The Department of Mechanical & Manufacturing Engineering has a long history of producing graduates who occupy engineering posts at all levels throughout the region, and strong relationships exist between staff members and industrial partners. Despite the widespread alumnus and individual relationships with industrial leaders, the Department has not to this point leveraged this inherent capacity for the wider benefit of the regional community.
It is in this light that the Department has instituted its new centre, the Mechanical and Manufacturing Enterprise Research Centre (MMERC). The MMERC replaces the former ERI, with a wider and more relevant mandate, which seeks to position the centre as a hub for industry-academia collaboration within the Department and wider faculty.
The MMERC seeks to leverage the latent capacity of the department, serving as a nexus for collaborative applied projects between regional industries and the Department. Concurrently, it aims to bolster regional innovation efforts by facilitating the commercialization of innovative products and technologies and also creating a Think-tank forum to engage regional industry leaders on the innovation discussion.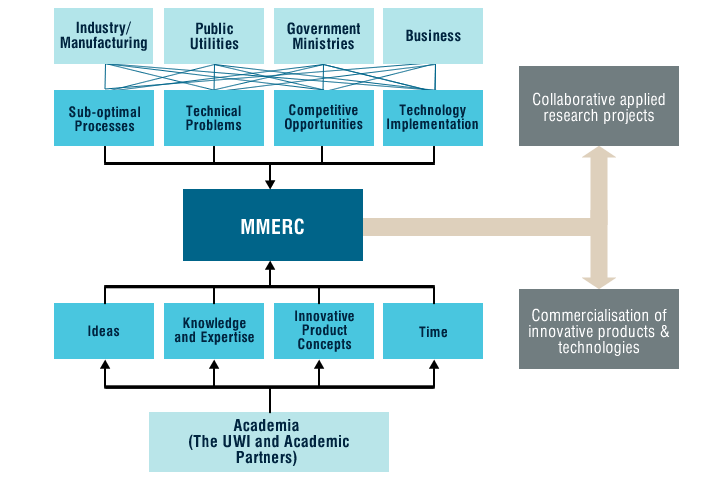 Figure 1. MMERC as a nexus and point of interface between academia and the engineering needs of wider society
MMERC Objectives
Build relationships with industrial partners through regular dialogue, discussion forums, and seminars.
Assist industrial partners to identify their operational and strategic needs.
Match industrial partner needs to skills, capabilities and resources available in the Department and our academic partners.
Formulate and facilitate applied research projects with industrial partners.
Facilitate protection and commercialisation of innovative product and service ideas emerging from the Department.
Assist in formulation of spin-out companies to develop projects or inventions.
Assist in licensing of manufacturing-ready technology for production locally or internationally where appropriate.