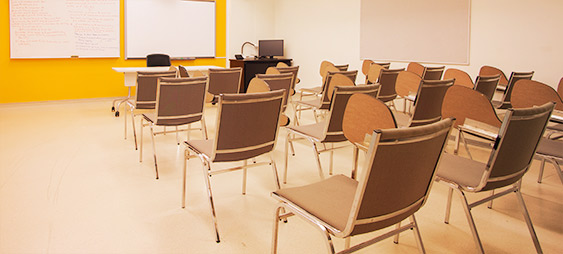 Message from Assistant Registrar (Examinations)
The UWI is closely monitoring the impact of the pandemic to ensure the safety of our students and staff. As a result, our Office is currently operating remotely. We assure you that our services remain available to you via re-engineered operations. We ask that you email us at the following email accounts for relevant information on accessing the corresponding services:
Please continue to take care of yourself, your loved ones and your fellow citizens.
IMPORTANT NOTICE
Distribution of Certificates
Please be advised that all graduates may receive their certificate by following the below process. Students who have been awarded in Semester I, 2021/2022 may follow the below guidelines.
Complete the Request for Mailing of Certificate Form.
Make payment on the Online Payment Facility ONLY.
Forward proof of payment and the completed Request for Mailing of Certificate Form to exams@sta.uwi.edu for processing.
When your certificate is dispatched, an email will be sent from exams@sta.uwi.edu notifying you of the tracking number of your package.
On receipt of your certificate, sign the Acknowledgement Form therein and email a copy to exams@sta.uwi.edu for
our records.

Please note that all payments received for courier services for any other official documents are NON-REFUNDABLE and
courier services for these documents will be INDEFINITELY DELAYED until
full on-site operations resume.

Please refrain from mailing requests for collection of certificates with prepaid envelopes to the Examinations Section. Such
packages will not be processed until on-site operations resume.
WE HAVE TEMPORARILY RELOCATED!
The Examinations Section is now operating out of the Daaga Auditorium Office Space.
The Llyod Braithwaite Student Administration Building was affected by a fire incident on November 24, 2022. The Examinations Section immediately shifted to remote services to continue to serve you. We have relocated our Office to be able to serve you in-person at the Daaga Auditorium Office Space.
How to find us:
We are located on the Ground Floor on the Northern Side of the Building.
There is a white door that we ask you to firmly pull to enter.
Upon entry to the main hall, please enter through the second door on the left to access the Examinations Section.
We look forward to seeing you from Monday 12 December 2022. We are available from 9:00 a.m. to 4:30 p.m., Monday to Friday.
General Notice
Examiners are required to submit grades. Students may view unofficial results from that date by accessing the WEB as follows:
visit http://my.uwi.edu/
Scroll to Quick links
Click on Enter secure area
Final Grades
Examination Invigilation
Apply to be an invigilator for Examinations
ONLINE RESOURCES / DOWNLOADS
Use the quick links below to help you easily find information regarding Examinations:
• Online Payment Facility
• Instructions for Graduation Payments (for St Augustine students only)
• Transcript Request Form (Request via TTPost / Courier)
• Transcript Request Form (Request via Email)
• Examinations Calendar (Campus Intranet Only)
• Examinations & GPA Regulations Booklet
•University Regulations on Plagiarism (First Degrees, Diplomas and Certificates)
• Graduation Exercises
• Final Examination Schedule
• Grades
• Password Reset
• Disability Services
• Special Examination arrangements
• Request for Duplicate Degree/Diploma/Certificate Form
• Exam Regulations - External Examiners
• Medical Certificate / Report (Coursework / Final Examinations)
• Request for Certification of Diploma / Certificate / Degree
• Verification Letter