Docker Mastery Short Course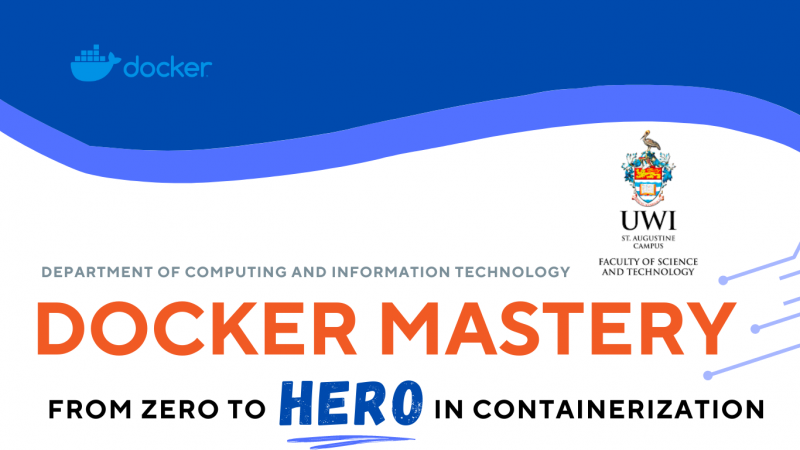 Welcome to the Future of IT: Mastering Docker for Business Success
Are you ready to take your business and IT department to new heights? Unlock the true potential of Docker – the game-changing technology that streamlines application deployment, enhances scalability, and ensures top-notch security for businesses of all sizes.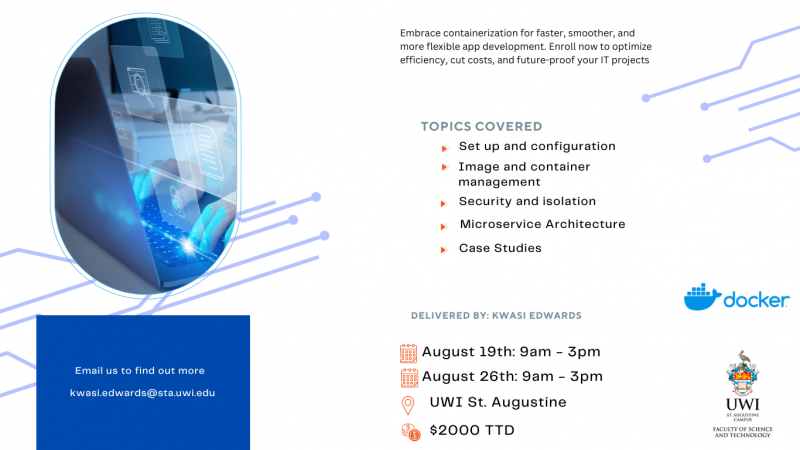 Why Docker?
The Key to IT Efficiency Docker's containerization technology offers unmatched advantages for both business owners and IT professionals seeking to stay ahead in today's dynamic market. Embrace the future of IT with our comprehensive "Mastering Docker" course, tailored to equip you with essential skills for success.
Who Should Join?
✔ Business Owners: Take charge of your IT infrastructure and maximize efficiency with Docker. Learn how to enhance security and streamline operations to drive business success.
✔ IT Professionals: Level up your skills and become a Docker expert. Learn to deploy and manage applications, automate workflows, and lead your organization's containerization efforts.
Enrolment Steps
1. Pay the enrolment fee via the payment options below
2. Fill out and submit the proof of payment on this enrolment form.
3. You will receive an email confirming your spot.
Payment Options
You can pay for the course here.
Contact
For further questions call 1(868)335-1723 or email at kwasi.edwards@sta.uwi.edu.