Simone Brandão Souza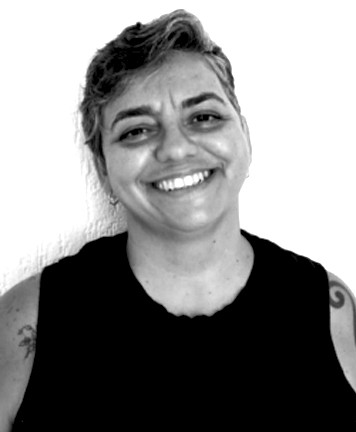 Simone Brandão Souza is an Adjunct Professor in the Social Service Course at the Federal University of Recôncavo da Bahia (UFRB) and a permanent professor in the Graduate Program in Social Policy and Territories, also at UFRB.
She holds a Ph.D. in Culture and Society from the Multidisciplinary Graduate Program in Culture and Society at the Federal University of Bahia - UFBA, a Master's degree in Population Studies and Social Research from ENCE / IBGE and a Social Worker from the Federal Fluminense University - UFF. She is leader of the LES group - Laboratory of Studies and Research in Lesbianities, Gender, Race and Sexualities at UFRB and researcher in the line Lesbianity, Intersectionals and Feminisms at NUCUS - Research and Extension Center in Cultures, Genders and Sexualities at UFBA. She is a militant lesbian, a member of the Rede Lesbi Brasil (Lesbian Brazil Network).