Ria Mohammed-Davidson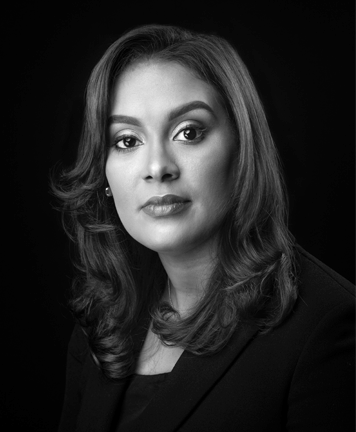 Ria Mohammed-Davidson is an attorney-at-law in The Chambers of Mr. Rolston Nelson, S.C. The main areas of focus of her practice are corporate law, tax law and constitutional law/public law.
Mrs. Davidson holds a Master of Laws from Harvard Law School, a Bachelor of Laws with First Class Honours from the University of the West Indies, Cave Hill Campus and a Legal Education Certificate with a Certificate of Merit from the Hugh Wooding Law School. She has worked at the Caribbean Court of Justice and the Judiciary of Trinidad and Tobago as a Judicial Research Assistant. She has also served as lecturer at the Faculty of Law at the University of the West Indies, St. Augustine Campus and the Hugh Wooding Law School.
Mrs. Davidson has a keen interest in contributing to the development of human rights law in the Caribbean region, with particular emphasis on the rights of persons with disabilities. She is a member of the Human Rights Committee of the Law Association of Trinidad and Tobago and the Caribbean Social Justice & Pro-bono Lawyering Group (CARIBONO). She also provides legal advice to several disability organisations in Trinidad and Tobago such as the Down Syndrome Family Network (DSFN) and the Consortium of Disability Organisations (CODO).