Welcome to the St. Augustine Centre for Innovation and Entrepreneurship
The StACIE strives to seek new and innovative ways to meet the Strategic Goal Alignment identified in The UWI Triple A Strategy  2017-2022 with particular reference to increase and improve academic/industry research partnerships.
This welcomes all industry partners who seek practical solutions, and who are interested in shaping new ideas in the spirit of entrepreneurship. Together, The UWI and industry can work together to create new knowledge to overcome challenges and shape the future of the region.
A greater emphasis has now been placed on commercialization of research products, hence the goal of leveraging Intellectual Property (IP) opportunities both within the academic community and in the private sector.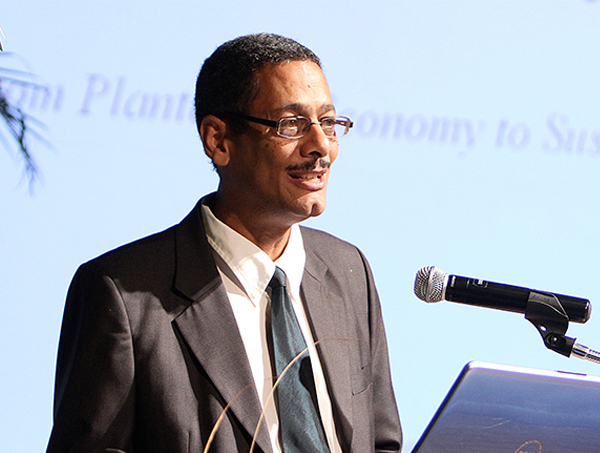 Meet Our Director
PROFESSOR JOHN AGARD provides strategic oversight of the StACIE in the areas of Programme/ Project Planning – ensuring implementation, monitoring and evaluation of programmes, projects and activities in accordance with the strategic objectives, Financial Planning, Human Resource Management, Marketing Planning, Innovative strategies for sustaining the impact of the StACIE, Addressing legal matters through the necessary channels of the UWI and Information and Communication Technology Planning – for effective knowledge management.
Professor Agard engages in networking with industry leaders, government agencies, regional and international bodies, sourcing information, funding, technical expertise, etc., providing information on opportunities for funding to staff. He also identifies for collaboration between public and private enterprises and oversees all negotiations of the Office on behalf of the commercial investment.