Carnival Studies
Degree in Carnival Studies
Candidates should normally possess:
Two GCE A' level/CAPE passes
The Carnival Studies Unit is an academic unit within the Department of Creative and Festival Arts (DCFA), The University of the West Indies, St Augustine through which B.A. Degree in Carnival Studies and a Minor in Festival Studies are taught. The Carnival Studies Unit engages both the historical exploration of the Carnival phenomenon and its impact on Caribbean identity as well as the entrepreneurial and institutional expansion of the Creative industries within the region.
The Carnival Studies degree, at present focuses on three main areas
Creative Enterprise Management and Entrepreneurship
Festival Studies
Mas Design and Carnival Research
The degree currently exposes students to a dynamic package of courses that prepares them for engagement in the Carnival and Creative industry as leaders in innovation, cultural research and festival management.
Courses within the Degree programme include
Introduction to Cultural Research Methods | Mas: History Development and Meaning | Introduction to Business for the Arts | Festivals Drama and Society | Trinidad Calypso: History Development and Meaning | Critical Readings in Caribbean Arts and Culture | Enterprise Internships in the Arts | Festival Management | Festival Project |
For further information contact
662-2002 x85445/85454/85455
Email:dcfa@sta.uwi.edu
FIND US ON: facebook.com/UWI.DCFA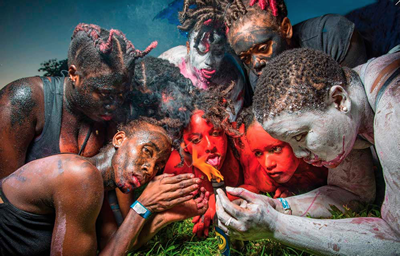 Characters at the annual masquerade showcase "The Old Yard"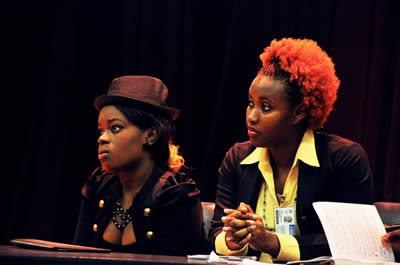 Panelists of the Cultural Research Colloquium