English as a Second Language (ESL)
English is the official language of more territories than any other language, eighty-one in total. The more than 360 million speakers of English hail from all around the world, including England, the U.S.A, South Africa, New Zealand, Australia, Zimbabwe, Hong Kong, and the Caribbean. Non- native speakers find both professional and personal advantages to learning English.
CLL's English as a Second Language (ESL) Programme has provided international students with quality English language tuition for over twenty years.
It has expanded to facilitate the English language learning needs of the Caribbean and South America. Our learners are able to develop all four skills – speaking, listening, reading and writing through cultural immersion. Our ESL staff are well qualified and experienced specialists and ensure quality language teaching. We are committed to providing you with a high standard of English language proficiency to serve your student and career goals.
Delivery
Effective January 2021, our General English courses are divided into 3 modules: I, II and III. Each module costs USD500. A student who has completed all three modules is deemed to have competed a level. Each module involves 12.5 hours of classes per week for a period of four (4) weeks.
A skills-based syllabus is employed where the grammar component receives the most weighting, with remaining hours devoted to receptive and productive skills (Listening, Speaking, Reading and Writing).
Skills are practiced in classes under the guidance of a tutor. Click here to register.
Teaching Dates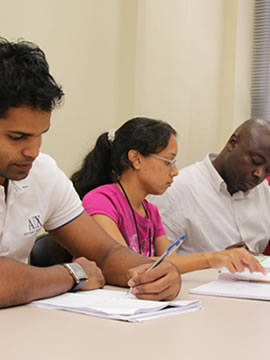 When learning a new language, it is important that the learner take charge of his/her learning in an appealing, varied and supportive environment. Both inductive and deductive strategies are employed in our sessions.
The teacher's role is that of a guide and it is expected that students take responsibility for their own learning, i.e. students are expected to use their own initiative, asking questions to seek clarification, promoting discussion as well as speaking to English-speakers outside of class time in order to maximize the learning process.
There are 50 contact hours per module. Classes meet for two sessions per day Monday to Thursday. 9:00 am to 10:30 am and 11:00 am to 1:00 pm.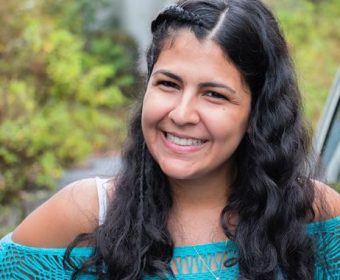 "This ESL Program was a life-changing experience. I got, not only an extensive knowledge of grammar and rules, but also the actual ability to communicate in English fluently with enough competence to get the certifications needed for my profession. After completing the ESL program at CLL, I was able to have my first job in English, a dream come true. The experience and professionalism of the teachers are remarkable. I am still very fond of my classmates and some of them became very close friends. Getting to know the twin island was a beautiful experience. I have no regrets."

Oriana
Venezuela
Advanced – C1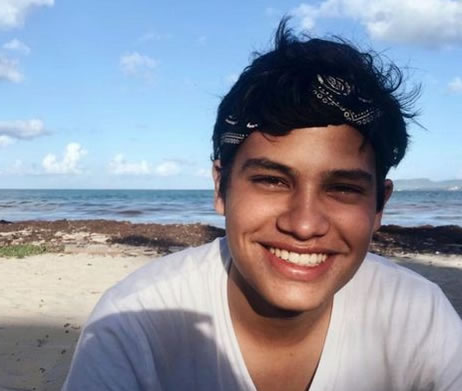 "I've done many English courses before but this one was the best, definitely. In three months, my English level improved notably, having more comprehension and speaking skills than when I started. Only with two levels in the course I did, I can say that my English is really great. Personally, I recommend it."

Diego
Venezuela
Intermediate – B1