Certificate in Teaching English to Speakers of Other Languages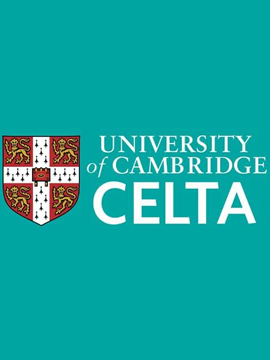 CELTA is a Certificate in Teaching English to Speakers of Other Languages. It is one of the most widely taken qualifications of its kind. Thousands of people each year choose CELTA to open up a whole world of exciting English language teaching opportunities.
The Centre for Language Learning is pleased to serve as an occasional off-site venue for the International House Montañita, Ecuador, to offer its CELTA programme. Please contact Mr. John Warren, johngwarren@yahoo.co.uk, at International House for information on current offerings.
As the language centre of The University of the West Indies St. Augustine Campus, we are guided by its decisions. The UWI reserves the right at any time to altogether withdraw, alter or modify its programmes or courses and/or vary its modes or methods of teaching, delivery and assessment of its programmes or courses, as deemed necessary.
Testimonial by Lydia Rampersad, CELTA Graduate
Testimonial by Natalie Bhawanie, CELTA Graduate
Information for applicants
Are you age 20 years and older?
Do you have an Associate Degree or an equivalent tertiary-level qualification or higher?
Is your English good enough to teach at a range of levels? (E.g.: CEFR C2, high grade at C1, Pass A/B)
If you answered 'Yes' to the above, submit your application. Remember that all applications must be submitted via email and payment can only be made once you have been accepted to the programme following your Skype interview.