The CLL turns twenty-five
The CLL turns 25 this year! It feels like just yesterday we were celebrating our 20th anniversary! Where has the time gone? The old adage is true, time flies when you're having fun! Of course a lot has happened since our 2018 celebrations. And this, all the while navigating a pandemic and a sharp transition into emergency remote teaching. Despite these unexpected events, and changes in staffing, the CLL continues to strive to achieve excellence in teaching and learning. We are most grateful for the dedication and vision of our founders and former directors: the then Campus Principal, Professor Compton Bourne, Dr Sylvia Moodie-Kublalsingh, Professor Beverly-Anne Carter and academic stalwarts such as, Dr Lancelot Cowie.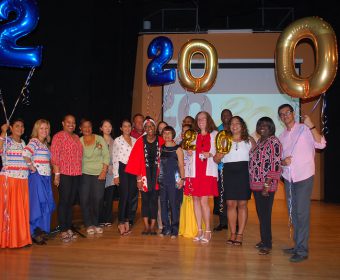 We are extremely indebted to a host of enthusiastic tutors who chose to make the CLL their home back in the late nineties. Nicole Taylor (French), David Assing (French), Alexis Figuera (Spanish), Anne-Marie Pouchet (Spanish), Gail Ganpat (Spanish), Renata Dowden (German), Kazuko Rankine (Japanese), and Sujata Chandra (Hindi), to name a few. Of course, the CLL's academic thrust could not have been achieved without the administrative support of equally dedicated staff. We thank individuals such as Patricia Mannette, Nisha Mottilal, Nicole Dehere, Roopchand Choon, Evelyn Ruiz, Stella Marshall and Jaunita Edwards.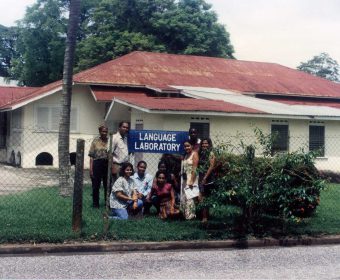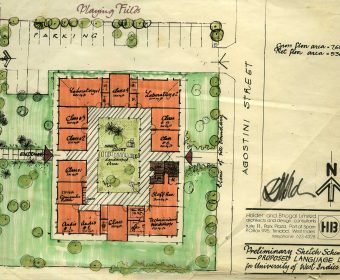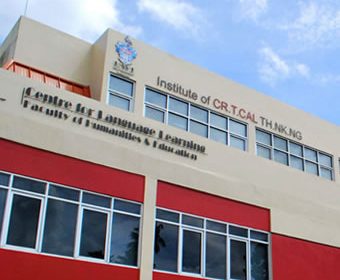 What exactly is the significance of turning 25? In the regional, higher education sector, 25 years might seem miniscule. After all, the UWI celebrates its 75th anniversary this year. In 2021, the Faculty of Food and Agriculture celebrated 100 years of the region's rich legacy in agriculture. Regardless, our silver anniversary offers us a time to reflect on our accomplishments, on our stakeholders and our future. Our 25th anniversary deserves to be celebrated with much pomp and fanfare. The CLL is the only university language centre in the Caribbean region. We have taught a diverse selection of non-specialist, foreign language courses, as well as English as a Second Language. These foreign languages include Arabic, Mandarin Chinese, French, German, Hindi, Italian, Korean, French Creole (Patois), Portuguese, Russian, Spanish and Yoruba. During the pandemic, we designed and began the delivery of the first blended, foreign-language courses for undergraduate UWI students in the region. Indeed, the CLL has come to be known as a unique, UWI institution that offers high-calibre courses and a fun, multicultural experience to all who enter its doors or join us remotely.
Regional and International Reach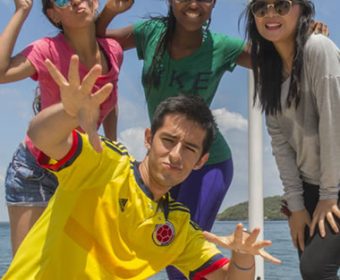 Of course, the multicultural experience we offer, cannot only be attributed to our foreign-born and highly-proficient, Trinbagonian-born tutors, but also our learners. Our students are of different nationalities, ages, and come from a wide variety of socio-economic backgrounds. Over the years, we have had learners from the Bahamas, Barbados, Botswana, Brazil, China, Colombia, Dominica, England, France, Germany, Iran, Japan, Martinique, Mexico, Russia, South Africa, St. Lucia, Papua New Guinea, Venezuela and more. Our reputation extends beyond our physical building and into the local and regional corporate sector. The CLL is the institution of choice for many corporate institutions seeking foreign language training for their staff.
We have had the esteemed privilege of teaching Spanish to all levels of staff at Caribbean Airlines, Central Bank, Citibank, Petrotrin and Nestle. In addition, we have also provided tuition for the Pan American Development Foundation (PADF), various local ministries such as the Ministry of Health, Ministry of National Security, and many others. Additionally, we have taught English as a Second Language to a cohort in Saudi Arabia, as well as, Business Spanish for Nestlé in Jamaica and Spanish for Specific Purposes for PADF in Aruba and Curaçao. The CLL thus continues to build on its legacy of academic excellence, underpinned by a spirit of entrepreneurship and relevance.
Anniversary Events: January – February
Now, what activities can you look forward to in this milestone year? Under the new directorship of Dr Nicole Roberts, we aim to continue in our trajectory of excellence. Therefore, we plan to celebrate our legacy with a series of cultural events around our foreign languages. The first of which, takes place on January 27, 2023. We invite all those interested in Hispanic culture to view the livestreamed book launch of our Founding Director, Dr Sylvia Moodie-Kulalsingh. The event is a celebration of the research and publications of Dr Sylvia Moodie-Kublalsingh and will highlight a trilogy on Trinidad Hispanic Culture. The books, Parang Cancionero, the Cocoa Panyols of Trinidad, and Maljo, Bush Teas and Secret Prayers are available for purchase on Amazon. The event promises to be insightful as the influence of Spanish culture on Trinidadian culture will be discussed.
The Languages for Life 2023 Competition will take place during the month of January. Secondary school students in forms 4 – 6, will be invited to reflect on the theme, Foreign Languages: A Gateway to the World. They will be encouraged to think about the personal, academic and professional opportunities that open up to persons competent in foreign languages. They will also think about how foreign languages help us navigate the world. Students will be able to present their thoughts via posters, short films, spoken word pieces or essays. The competition ends at midnight on February 27, 2023.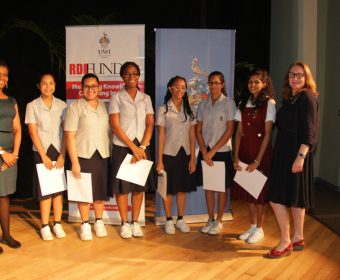 From February 27 to March 1, the Department of Modern Languages and Linguistics, (DMLL) UWI and the Centre for Education Programmes (Language and Literature Department), UTT in partnership with the Institute of Critical Thinking, UWI and the Centre for Language Learning, UWI, will engage in a collaborative outreach programme. This initiative seeks to raise foreign language teachers' awareness of the role of the mother tongue and second/foreign languages in their classrooms. It will also inform and raise awareness among stakeholders of The UWI's newly implemented Foreign Language Policy. The theme is, Every Teacher is a Language Teacher.
Undeniably, the highlight of our cultural activities this semester will be our triennial Open House! The theme for Open House 2023 is Explore the World with the CLL. As is customary, we look forward to welcoming our UWI community, members of the public and secondary school students on March 24 and 25 to the CLL. We hope, you will come prepared to engage in entertaining, cultural activities, play games, sample new foods, and expand your knowledge and understanding of other cultures. As this year's Open House will also celebrate our 25th anniversary, we intend to take you along on an unforgettable journey with us! Never been to an Open House? View our 2018 Open House album here.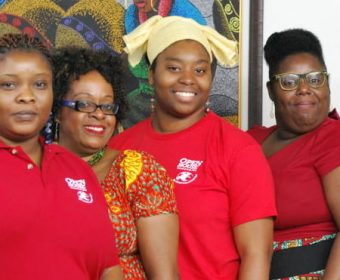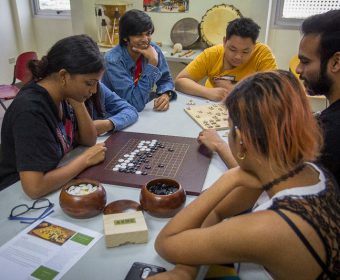 There's so much more planned for this year, but we've already said so much. Our advice to you is to be sure to follow us on our social media platforms to keep up-to-date with our events. Like, subscribe and don't forget to share with your friends and family. We look forward to an exciting year of activity with you!
Instagram: @centreforlanguagelearning | Facebook: @clluwista | Twitter: @clluwi | Flickr: @clluwista | YouTube: @clluwista